Boy in Overalls
by T. Edward Davis
(Ann Arbor, MI)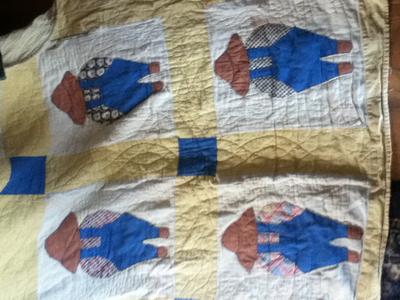 4 good ones
My mom (1927-2009) had it, I think she got it from my grandmother (1896-1985).
There are many online sites with information about the heritage of quilting in America. Some are excellent, containing well-researched scholarly information, such as The International Quilt Study and Museum at the University of Nebraska - Lincoln.
Others, such as Block Central's Quilt Directory contain links to many fine sites that pertain not only to the history of quilts, but to other elements of quilting as well.