My Online Legacy
---
This post may contain affiliate links. Read the full disclosure policy here.
Lisa J. Allen, MEd, MSIS
University Librarian (retired)
Lubbock, Texas
Quilting-in-America is a site devoted to information about quilts and quilting in the United States of America and the part it has played in our history.
I created this website because quilting is still very much a "social" activity, but unlike the pioneer women gathered at quilting bees learning from one another as they shared stories, laughter, and labor, modern quilters frequently turn to the Internet for information about quilting.
I did it, so can you!
Building a successful online business is hard work, but not impossible. Read about my journey to success.

In my searches for information I was frequently frustrated by the uneven offerings. There is a lot of quality on the Web for quilters, but I still had trouble finding answers to many of my questions. Knowing I couldn't possibly be the only person with those questions I decided to make a site that addressed those questions for others. 

Pretty audacious! But incredible fun to see the work come to life. My entire career has been about helping people find the information they want or need. This website lets me do that.  
I was raised in the military, moving from place to place, always the new kid and always far from extended family. In those days there was no internet, no FaceTime, no cheap long distance calling, so we were quite isolated from everyone we were close to except the military community. But in spite of the distances, we were warmed every night by the handmade quilts my great-grandmother, Big Mama, had made each of us.
For the Love of Quilts
We heard stories of my mother's early life on the farm, the hardships caused by the Depression, and the rugged self-reliance that allowed them to adjust to changing conditions and unpredictable situations.
I relied on this legacy of self-sufficiency and determination for direction when faced with yet another move or some crushing disappointment. No matter how bad things seemed, I could always withdraw to my room, wrap my quilt around me and lose myself in a book.

Of the 4 girls in my family, 3 of us quilt. Following in the footsteps of many creative, resourceful women before us, we are 4th generation quilters. We grew up with quilts and stories about them.

When I visited friends I felt bad for them when I noticed they didn't have handmade quilts on their beds. Didn't they have a grandma or great-grandma that cared and wanted to warm them with a patchwork quilt stitched with love even if they were far away? 

For the Love of Family
Shortly before I started junior high, we visited my grandma and Big Mama for a few weeks. In their tiny backyard was a garden that Big Mama tended. What fun it was to help her shell peas, snap beans, and gobble down free-made raspberry jelly! 

| | |
| --- | --- |
| Most precious and memorable were the hours spent with her learning about her scraps of fabric and how to stitch them. In those weeks that summer, she demonstrated by her example that you didn't need to have much in order to give freely from the heart and hands. | Needle and thimble on a quilt. |
Decades later, as a single parent I struggled to make ends meet while trying to set that same example for my children. I had already retrained for a second career after a partial disability and was always on the lookout for viable opportunities to do extra work. Over and over I investigated and tried various internet ventures, investing untold hours and money. And over and over I failed.
I wasn't even thinking in terms of an online legacy or financial freedom; I just wanted to supplement my income a bit. It wasn't impossible—I had seen successful sites online—but the methodology eluded me. I was determined to not listen to the naysayers who insisted that the life I had was the best I could expect.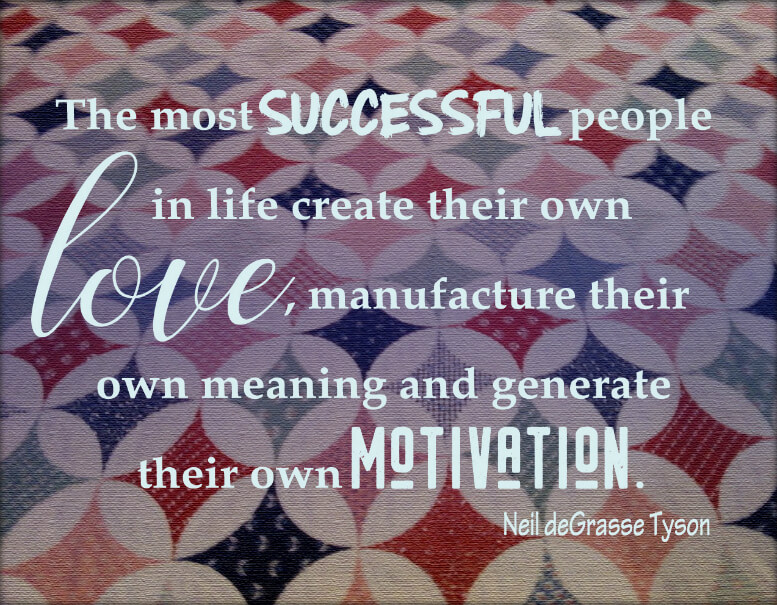 Quilting is My

 Online Legacy

Finally, in 2008, I discovered SBI!, a company with all the tools I would need to build my business for one simple annual fee. Incredibly, not only did SBI! provide an amazing array of website features and a comprehensive training program that walked me through the process from determining my topic, investigating its potential, and how to design the structure of the pages.


 SBI! training provided me with the skills and knowledge to make informed decisions about what to write about and how to do it. A surprising bonus was the free access to the incredibly supportive SBI! forum family. There is no question too big or too small, and patience for assisting newcomers is in great supply.


With SBI! my passion (some would say obsession) for quilting and its history could be a viable strategy for financial freedom, perhaps even an online legacy to pass on to my children. It would take a while and lots of work, but I didn't mind. I had found the secret to success! 

I plugged along, adding pages of quality content, following the advice of the SBI! Action Guide, lurking on the forums gleaning tidbits of wisdom from more experienced SBI!ers, and learning more about quilting than ever. Slowly, as I added pages with interesting content, my traffic increased. My confidence and enthusiasm blossomed with my success.

For the Love of Freedom
Full disability forced me out of the workforce years earlier than expected, but I have no worries about living the meager life of a Social Security Disability retirement. Not only do I not have to fear being a burden to my children, I can continue my work on my website, further my research, and continue making quilts—all without worry that I will not be able to survive until the next month. 


As a result of such exhilarating freedom, it's no surprise that Solo Build It! is this quilter's best friend, my online quilting legacy. It is an outlet for my creativity, a connection to a world of fellow quilting enthusiasts, and an income opportunity for today as well as for my future.

Looking for your own online legacy? Check out SBI! for yourself.
Thank you for visiting Quilting in America!