Old Signature Quilt
by Marc
(Hopkinsville, KY USA)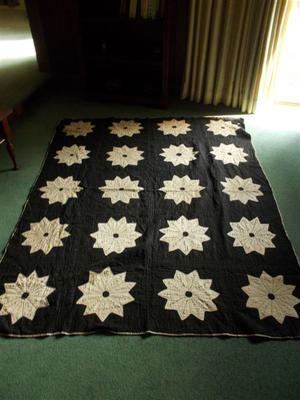 Twenty white flowers on a field of black
Black with 20 white flowers or stars approximately a foot around, each with ten petals or rays and each of the ten has the hand-stitched name of a person on it.

Two hundred individual names, none of which seems to be an ancestor of mine, so I don't know why it is in my family's possession. I'm trying to find out the why of it and if it's valuable.

Perhaps this is not the right place for me to do that, but it's the first I saw that looked like someone might help me.